🔥 89,11% of customers bought 2 or more 🔥
PERFECTION AT ITS FINEST
MULTI WHEEL PASTRY CUTTER
$29.99 USD $59.98 USDSave Today 50% ($29.99 USD)
🔥 89,11% of customers bought 2 or more 🔥
PERFECTION AT ITS FINEST
Have you ever wonder how can someone cook those eye-catching cookies and cakes, having perfectly matched and uniform pastry cuts every single time?
The secret is the utensils you choose to work with when it comes to cutting pastry or pasta dough. Speaking of perfection, we are very confident to present you the Expandable Wheel Pastry Cutter, the single dough cutter you will ever want.
Coming in two options, 5-Wheel & 3-Wheel, the Pastry Cutter it's perfect for cutting brownies, cookies, cakes, and pastry or pasta dough. It features a locking device to ensure even cuts and uniform portions while the stainless steel will give you years of reliable use. It's a delight for any kitchen!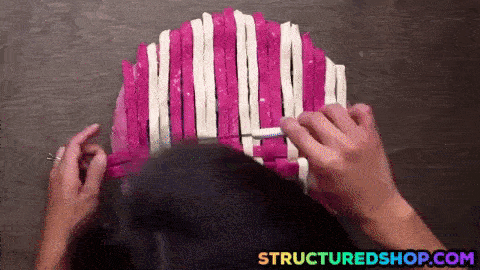 KEY BENEFITS OF THE 5-WHEEL PASTRY CUTTER
TIME-SAVING:Making something more convenient in the cooking process is always welcome. The 5-Wheel Pastry Cutter saves you more time in the kitchen, thanks to its effective smart design.
PRECISE: Create perfect cuts and uniform portions for your cookies, cakes, and pastry. The beautiful good-looking sweets you always dreamed of are now achievable.
SMART DESIGN: The 5-Wheel Pastry Cutter is expandable and can be adjusted very easily thanks to its smart design. The stainless steel ensures you years of reliable use without any bit of trouble.

If you are just a little bit passionate about bakery then you must have this pastry cutter in your kitchen. There is no reason for not saving more time while also being efficient, yet effective and achieving the results you always dreamed of.

To use, loosen wing nut and adjust outer rods until the wheels are at the desired spacing, then tighten the wing nut. Opens to 4 7/8-inches between wheels. Cuts even through caramel, filo, pizza, and more.

 

OUR GUARANTEE

Here at GadgetShopp, we are working every single day in order to offer our loyal customers the best products in the entire market.

Our website is totally designed for fast and secure ordering. Each customer benefits of our Buyer Protection and each order comes with its own Tracking Number.

Our checkout it's using secure socket layer technology(SSL Enabled) and it's trusted by all major web browsers. When checking out, all of your payment information is kept safe and secure.

First time on our website? We would love to have you part of our family. Here's what you are getting:

 Hand-picked Good Quality Items
 60-Day Risk-Free Buyer Protection
 Logistics/Tracking Numbers
 Lowest Price While Keeping The Quality
 100% Secure Checkout (SSL Enabled)
 Easy Returns & Exchanges

We have 24/7/365 email support. Please contact us at info@gadgetshoop.com if you need assistance.